It is officially OFFICIALLY sweater weather season! Ah! I just bought a bunch of cozy sweaters for this season and I am super stoked to wear them! It is also NaNoWrMo and you all know (if you are participating or have participated in the past) that caffeine is essential for the next few weeks. If no caffeine, well then, I guess characters can die due to grumpiness.
Kidding!
Maybe just a little.
Anyways, before I ramble on, as always my monthly favorites consist of favorite books, music, shows, movies, ect., (anything goes!) as I welcome in the new month, while reminiscing over the old.
Favorite Book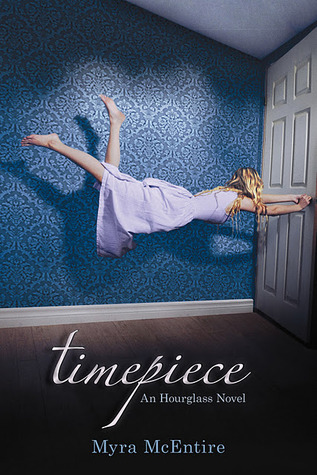 Timepiece by Myra McEntire. Time travel + Doctor Who references + loveable characters = GOLD. Timepiece is the sequel to Hourglass. I read it last year and you can see how much I loved it here. I wasn't expecting for a narration change, but I was pleasantly surprised and approved of Kaleb taking over the novel and continuing the story months after the conclusion of Hourglass. If you've read Hourglass and haven't picked up this lovely read you should! It's just as fun and riveting as its predecessor!
Favorite Music
In October, Cool Kids by Echosmith played on the radio and I immediately fell in love with it's catchy melody and meaningful lyrics.
Favorite Movie
The Maze Runner
This was a really well done book to movie adaption! I was thoroughly impressed and pleased by it's production and choice of actors for characters I grew to love. Dylan O'Brien was a great pick for Thomas and carried the movie exceptionally. I loved the other actors as well for Theresa, Alby, Minho, and Chuck. They were true to their characters. And that's what a fan of the books like myself likes to see on screen.
The CGI was AWESOME! I never visualized the maze and the creatures in that way. It was actually more frightening than how I imagined it to be.
The ending had me in tears and it is one thing the book did not get me to do. So I applaud you director and actors for the performance.
If you have yet to see the movie adaption, I suggest you do! It is one of the better book to movie adaptions in my book.
Favorite Beauty Product
Wet n Wild Juicy Lip Balm
What I love about this lip balm is that it has 15 SPF and is extremely moisturizing. An added bonus is that it smells heavenly! I personally grabbed the watermelon flavor and I love it! I have to try not to lick my lips and be tempted to eat it 😉
But seriously! This lip balm is also very inexpensive. The price was below $5! It's a steal!
Favorite Event(s)
Mt. Charleston
This slideshow requires JavaScript.
Kevin had a week of vacation of work and he wanted to get out of the city. So we went to Mt. Charleston (which is like an hour drive) for a weekend. I've never stayed at the lodge nor have I ever hiked the trails we did all the times I've gone with friends and family. It was definitely a different kind of experience and I loved every minute of it! Of course, Kevin always likes to kill me by walking the most difficult trails.
One of the luckiest things that happened to us was having our desert paid by strangers at a restaurant. It was really nice of them and very delicious to have my own cheese cake all to myself!
The best part of the trip was the weather. It was nice and cool in the evening. I loved it! I only wished I had brought a sweater 😛
P.S. Excuse my derp face.
Vegas Valley Book Festival
This was my second year attending a book festival hosted in the city. I had such a blast and was so proud of myself for not spending more than $5o. Last year, I went a little crazy and let's just say I didn't eat for two weeks.
I didn't get to take many pictures as I actually volunteered this year. It was super fun getting to spend the day with my friends and fangirling over authors. I only have one picture from the event and it was taken from Laura over at Book Disaster. If you haven't followed her yet, you should! She has an amazing book blog! ❤
After, Laura and I were pooped. We ate sushi to make it all better, though… 🙂
||
And here I thought that October was uneventful. It didn't feel like I did much, but as I look back I certainly had mini adventures with people that I love. I am also very proud of myself for reading three books last month! I am finally on track with my Goodreads Challenge! The one thing I regret is not completing my 30 Day Writing Challenge. I failed miserably.
I hope to write more this month and read at least another 3 books! I also hope to have another favorite event this month as it is a special month 🙂
Have a monthly favorites? Be sure to link me down in the comments below! Or if you don't, tell me about it! I'd love to read your favorite things in October! 😀
xx