Hello my lovely birds! Is it just me or was February practically non-existent? I feel like I didn't accomplish anything remotely interesting. I may have underestimated my Arthurian Literature class. This past week, I was unable to get any reading done due to reading about Lancelot and Perceval, which was a bit dry. I rather would read about how King Arthur was a tyrant, conquering and ruling all of Europe.
Anyways, you guys know the drill. Every month I highlight my favorite things while welcoming in the new month! I hope you enjoy!
Favorite Book
Eleanor & Park by Rainbow Rowell. This book by far was one of my favorites for the month. And believe me, I read a lot of good books. But this one surpassed them all in a way that surprised me. I love books that make me feel for the characters in ways that are real. I won't go into too much detail as I did write a review for this story. And I'm sure many of you have heard about Eleanor & Park; it is surely not a novel that is disappointing.
Favorite Music
With the release of their new album, American Beauty/American Psycho, Fall Out Boy has made me fall in love with them all over again. My absolute favorite song from this album is Favorite Record.
Favorite Show
Scandal
So for the past month and half I have been obsessed with Scandal. I watched all 3 seasons available on Netflix when I probably should have used my time a little more wisely. I could not stop watching. I was so engrossed and utterly captivated by the characters and plot that changed within each season, but did not slow down the momentum.
So what is this show about? IMDB gives us a vague description: A former White House Communications Director starts her own crisis management firm only to realize her clients are not the only ones with secrets.
Olivia Pope & Associate handle scandals surrounding America's political representatives. They use the media to turn the scandal in her client's favor and with her team, she uncovers more to what they tell her. The show also centers around the characters and their lives, most specifically Olivia's and her secret involving the President of the United States.
I don't want to spoil this show because it is SOGOOD. I seriously just want to tell you to go and watch it right now! 🙂
I absolutely love the development of these characters. Their stories are slowly unraveled as the seasons go by. I like that because it let's the audience know what drives them and why these characters are the way they are and how they came to be on Olivia's Dream Team. In their line of work, they are the best in the country.
I also really love Olivia Pope's character. She is an extremely intelligent individual, has strong convictions, and is flawed. I can't see anyone else portray Olivia as well as Kerry Washington portrays her. I'm just like…
I realize that the fourth season is coming to an end and I cannot wait to see what happens because the third season was left off at quite a bit of cliffhanger.
For those of you who watch the show…I am willing with all my heart for Olivia and Jake to be end game. The other shmuck (not naming names) is not a better man than Jake. I dislike it when Olivia goes and runs to him when Jake is right in front of her.
Anyways, I am so looking forward to the next season and the binge watching that comes with it 😉
Favorite Beauty Product
Maybelline Lash Sensational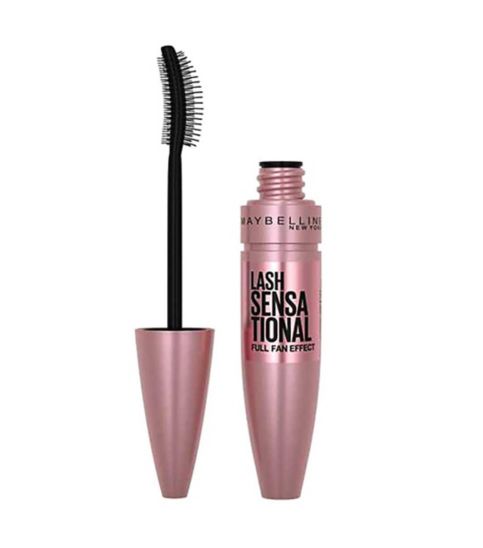 I don't usually wear mascara, but this one is perfection in cute packaging! I love the way the bristle brush is curved, getting every lash, even those at the corner of your eye. I know a lot of people do not like that aspect, but it seriously is like a god sent. The other thing I love about this product is it's longevity. After a long day, I do not see the contents smudged at the bottom of my eyes. That is definitely a plus! I think I've finally found my favorite go-to mascara. I highly recommend this a try! It's also inexpensive, retailing at about $6.45.
||
I thought I had more favorites this month but it seems like I did not do much, which is true! I am a failure. I hope next month brings productivity. I have to get my paperwork together to transfer to university. I also plan to start working on a new WIP and reading more! I read a total of 4 books this month and Goodreads says I'm on track by 1 book! Yays!
What were your February favorites? Let me know in the comments down below! I'd love to read about them! ❤
Hope everyone has a lovely March. Here is to Spring and cool weather!
P.S. I am not looking forward to the heat.