It seems like I haven't done one of these in ages! I skipped last month's favorites as I had technical difficulties. Let's see if we can stay on track this time! 🙂
Anyways, you guys know the drill. Every month I highlight my favorite things while welcoming in the new month! I hope you enjoy!
Favorite Book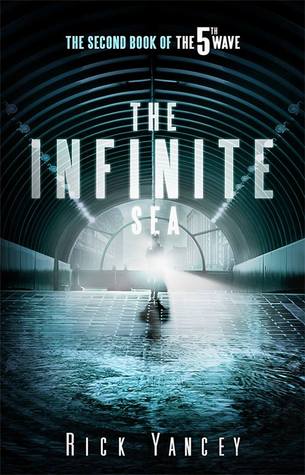 The Infinite Sea by Rick Yancey. In the startling sequel to The Fifth Wave, Yancey plunges us back into a world where the Other's genocide of the human race is more than it seems.
My thoughts after reading the novel:
A trilling and exhilarating sequel to The Fifth Wave, The Infinite Sea does not disappoint. I love the differing p.o.v's and how they all interlocked together, filling the gaps between the timeline. I love the relationship and the fight to survive and remain human. Definitely recommend this series to the avid book reader. I never thought I'd like a story that involves aliens, but I was proven wrong by Yancey's unique storytelling. Give this a try! It's definitely worth a shot 🙂
Favorite Music
My favorite song this month is To Young To Fall In Love by Chelsea Lankes. It's a cover by one of Motley Crue's famous songs.
Favorite App
Hearthstone
I was so elated when I heard that Hearthstone had come out with a free app! It was a game mainly for your desktop and I had only ever played it once with Kevin. At first, I didn't know what the heck was going on. But with the app version I could play freely and I eventually got a knack for it.
It's a game of luck and wits. You play a character, each characters has their own set of cards. Then, you try to attack your opponent until their health is gone.
If you're looking for a fun and new addictive game, give Hearthstone a try! 🙂
||
I don't have many favorites from last month. I've honestly been reading A LOT and trying to get everything ready and done for the semester. I am a terrible procrastinator. So, I'm trying to get everything done before it is actually due to save me a lot of grief. Psssttt…May is also my birthday month! I hope fun times awaits!
Hope everyone had a lovely month and here is to May being good to all of us! ❤
With love always,