*waves* Hiiiiiiiii! I've missed you all! It's been so long since I've talked to you! I've accumulated lots of favorites over the past few months and I've got exciting news! And then there is a bit of depressing news. First, the good news: I've actively been writing again; little snippets of excerpts here and there. Nothing concrete. I've also started university back up again and biology is seriously kicking my bum. I'm kicking ass in my World Literature class though >.< Now, for the bad news: my laptop has officially died. My hard drive has failed me and thankfully I had majority backed up on Kevin's computer so that's a definite plus. I'm temporarily out of a computer at the moment and the goal is to save up enough money within these next two months to buy a new one! I knew old Hubert would leave me, but I was counting on later rather than sooner.
I think that's all I've got for you as an update! Now, on to what this post is all about.
Favorite Book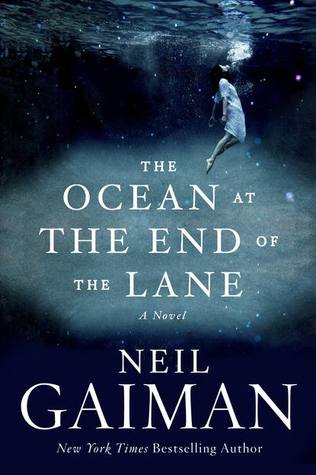 The Ocean at the End of the Lane by Neil Gaiman. I've never read a book by Neil Gaiman before and I'm glad to have read this one first as I was completely and utterly taken away by the beautiful vivid descriptions, and held captive by it's mysterious and alluring story line. I just…I felt like I was floating and was an active member within the story as the chain of events unfolded before my eyes. I loved every minute of it and when I was away from the story it took every bit of my will to not plunge back in head first or I would surely drown.
Thoughts after reading the novel:
That last paragraph has me wondering if I had fallen into a black hole and didn't remember it happening.

This book was utterly brilliant and captivating. The wonderful illusions and stomach turning foreshadowing gripped my heart and wouldn't let go. To put it simply, I'm a fan. I'm definitely a fan.

I look forward to reading more of Gaiman's works in the future!
Favorite Music
"New Americana" by Halsey is "my jam" as Anna from The Writer Diaries says. The song is jarring and rebellious. I love how different it is and her voice is absolutely beautiful! I haven't listened to her album, yet. It's on my list of things to do this month!
P.S. Doesn't the narrative in the intro sound like perfect dialogue for The Hunger Games? 😉
Favorite Show
Doctor Who
With any spare time I have I watch Netflix before bed to calm my racing thoughts. Recently, I've been catching up on season 8 of Doctor Who and it's bloody brilliant as always! I approve of Capaldi as the Doctor and Jenna Coleman is amazing as always!
I don't know how to exactly explain this new Doctor's persona. I call it eccentric with a little bit of insanity. I question his methods at times but he always has the best intentions at heart. His relationship with Clara is often times rocky, but their bond is strong.
I'm currently on the second to last episode of the season and things are :O I cried last night for about twenty minutes and my heart is still heavy thinking about the events that have transpired. Also, can anyone say twist? Like seriously! There are so many different time streams; the possibilities are endless!
If you have reservations about Capaldi being the Doctor, give him a chance. He's honestly amazing and we all know how difficult it is to accept a new Doctor when a beloved one regenerates.
Favorite App
Tsum Tsum
Is anyone else as addicted as I am? I am totally in love with this game. I've been playing it non-stop for a month and it still has my attention! It's just super cute and adorable and has one of my favorite things: Disney! So the goal of the game is to link 3 or more Tsum Tsum's in a row to get points. If you link 7 or more Tsum Tsum's you get magical bubbles that get you bonus points! You also collect coins and with those coins you can trade them in for Tsum Tsum's.
I've got quite a collection of Tsum Tsum's and I gotta collect them all! My favorite right now is Dale. If you collect his character, it fills up his special skill, which turns a line of Tsum Tsum to Dale. This is beneficial as you can form a 12+ link and get those magical bubbles!
Favorite Beauty Product
Garnier Triple Nutrition Shampoo
My hair has become unmanageable during the last few months. My problem is frizz. And the humidity had not been too kind in the summer. My mom noticed the condition of my hair and she bought a shampoo that she thought would help and it is a MIRACLE.
I usually take showers at night and when I wake up my hair is nice and wavy. It doesn't stick up in random places, especially at the very top of my head. The smell is also incredible. It's not too strong nor does it sting your scalp. Personally, I don't like mint shampoo's because it feels like it is searing my head.
If you have a problem with frizz I definitely recommend this product! And no, this isn't being sponsored 🙂
Favorite Accessory
Knee-High Socks
Okay, so the temperature hasn't dropped drastically like in other places in the country. I wake up early Sun-Thurs and when I leave it's about 70 degrees out. So it's cold for us Vegas peeps. I wear sneakers every day and they aren't warm on my toes. The socks I bought were from DSW and they were on sale for 70%! It was a steal. I grabbed five pairs and I am readily prepared for the onslaught of winter. I can practically feel the chill in my bones. Tis a good thing!
Anyways, I love how knee-high socks keep my legs warm and they aren't uncomfortable to wear during the day when it gets to the mid 90's. So that's definitely a perk! I actually have the pair to the left! 🙂
||
As an added bonus, I want to share with you the cover reveal of Cassandra Clare's highly anticipated novel, Lady Midnight! Eeeep! It's definitely one of my MUST reads for 2016! It just needs to be in my life RIGHT. NOW. I was scrolling through FB and I came across it only a few minutes ago and I want to share my excitement with you all! The cover is magical. *grabby hands*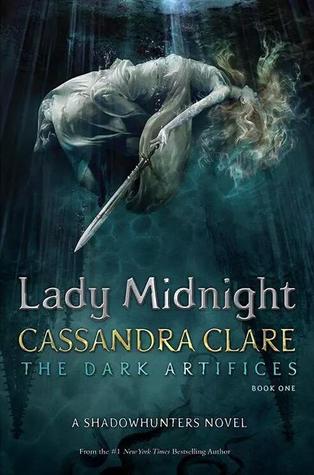 What were your favorite things in September? Leave me a comment down with your thoughts! 😀
With love always,