Hi hiiii hiiiii! How is everyone's summer going? So far my summer has been a little (a lot) unproductive. I can't seem to stop binging Netflix shows and devouring my never ending TBR pile. But that's what summers are for, right? Some much needed R & R is due after the hectic spring semester.
We've passed our half way mark of 2016. How are your goals going? Still shooting for those new year's resolutions? I know that I've lost my way a little and I hope to talk about that in a future post or even before this post is up. If I do post it, I'll be sure to link it here.
I haven't been posting monthly favorites as I felt that they got a little redundant. I'm not sure if it was something enjoyable to read. If so, please let me know and I'll continue doing monthly favorites opposed to the bi-monthly favorites I've transitioned to.
There is so much to say. So much that I want to say and possible get advice. That will be for another post as well as this isn't what you came here for. I'd like to say thank you to all of you who are still out there. I love you. Truly.
As always, here are my monthly favorites for May/June. I hope you enjoy and maybe find something new to try!
Favorite Book (s)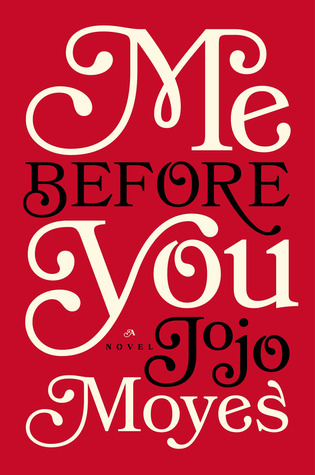 Me Before You by Jojo Moyes. The film adaptation for this book premiered in the beginning of June and I absolutely had to read the book before I went and saw the movie with a friend. I unfortunately have not completed the book as I write. I still need about 60 pages to go until the heart-wrenching begins. I did go and see the movie and cried my eyes out. It was charming and poignant with vivid characters both in black and white and on screen. Where I left off in the book is right before Lou and Will go on their vacation *cue heartbreak* For those who read the book and saw the film, what did you think? Did it live up to all your expectations?
Lady Midnight by Cassandra Clare. My reaction in a gif: 
So much happens. SO MUCH. I cannot emphasis enough on the pivotal and shocking scenes that happen in this book. THIS book was just…it was exactly what I needed from Clare. I absolutely love the world she's created and I'm pretty sure I'll be reading her books until I'm an old lady and can't read anymore due to poor vision. By then, I'm sure there will be some cool reading gadget 😉
I really adored the amount of diversity in this book. Clare shines a light on disabilities and how they are seen in the Shadowhunter world, has POC characters who aren't just supporting characters for the main characters; they actually have stories and an incredible amount of character development. Lastly, we find out a piece of the Shadowhunter world – we find out why Parabati cannot have romantic relationships. Dun dun dunnnnn.
I'll definitely be writing a few review of my thoughts for LM. If you love Cassandra Clare's books and writing, this is a series that you don't want to miss out on.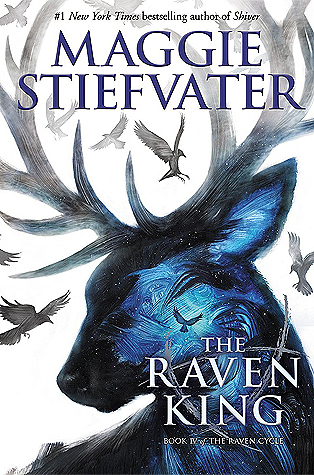 The Raven King by Maggie Stiefvater. The last book in this magical world was bittersweet. Here are my instant thoughts upon finishing the series:
Magical. Extraordinary. Breathtaking. The Raven King was a beautifully crafted end to a captivating series. I cried as the inevitable truth of death and of hope, no matter how small, came to be. It is bittersweet to say goodbye to the wonderfully vivid characters Stiefvater has intricately woven to fit so perfectly in a world where magic exists. I will carry a little piece of Henrietta and of Cabeswater forever and I will never forget Blue and her Raven Boys.
This series isn't for everyone but when it is – it is so good. Filled with unforgettable characters and a beautifully imaginative world, The Raven Cycle is a definite-must try series to read.
Favorite Music
Jon Bellion is once again my favorite artist for the month. His debut album the "Human Condition" came out June 10th and it is absolutely phenomenal! I can't get enough of it. One of my favorite songs is "Maybe IDK." Also, he's a fantastic artist. I mean, look at that cover art ❤
Favorite Shows
So I kind of went Netflix/Starz crazy and binged watched a lot of shows. These were my favorite for May/June:
Scream
Outlander 
Orange Is the New Black 
Young & Hungry
Favorite Video Game 
Pokemon X/Y

I haven't played a Pokemon game in well, FOREVER. I grabbed this edition of Pokemon after days of searching for great games to play on the Nintendo 3DS. Pokemon X/Y was one of the TOP 10 games to play so I grabbed the X version. I loved the new 3D version. It's amazing and really interactive! I also love the new region that is introduced to us as well as the variety of Pokemon. If you love the older versions, don't fret! Pokemon from the various generations are still found within the game.
I literally played the game for days and would not stop until I completed it. I lived and breathed Pokemon X for 25 hrs.
My addiction was bad. I also caught the legendary Pokemon! To this day, I cannot for the life of me catch Mewtwo.
Have you played any Pokemon games recently? If so, which game is your favorite?
Favorite Accessory
Faux Pearl Earrings
I don't leave the house without a pair of faux pearl earrings I bought at Old Navy. They were under $10! When I forget to wear them I feel naked and instantly regret leaving them on my dresser. I love how pearl earrings are a classic staple in my life. I can wear them with absolutely anything 🙂
||
That's all I have for you wonderful people today! What were your monthly favorites? I'd love to hear about it in the comments down below!
Lots of love,