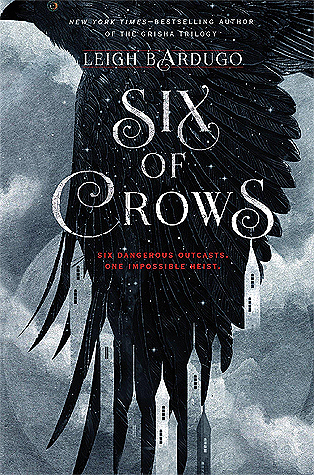 Author: Leigh Bardugo
Publisher: Henry Holt & Company
Release date: September 29, 2015
Purchase from Amazon | Barnes & Noble
synopsis
Ketterdam: a bustling hub of international trade where anything can be had for the right price—and no one knows that better than criminal prodigy Kaz Brekker. Kaz is offered a chance at a deadly heist that could make him rich beyond his wildest dreams. But he can't pull it off alone…
A convict with a thirst for revenge
A sharpshooter who can't walk away from a wager
A runaway with a privileged past
A spy known as the Wraith
A Heartrender using her magic to survive the slums
A thief with a gift for unlikely escapes
Kaz's crew are the only ones who might stand between the world and destruction—if they don't kill each other first.
SPOILERS MAY LIE AHEAD. YOU HAVE BEEN WARNED.
I didn't know what to expect with Six of Crows and was pleasantly impressed, giddy, and quite frankly, blown away. I say "didn't know what to expect" because I dived in without giving much thought into why this book is "highly recommended and over-hyped" (and for good reason!). To be honest, I thought the first two chapters were quite dry and a little boring. But, oh! The boredom quickly shifts to a captivating world filled with colorful characters. Their differences bring them together to see if they can pull off an impossible heist in order to gain some of their freedom/revenge.
This story is heavily driven by its characters and I loved that so much. The narrative is multi-perspective which was thoroughly developed. Each character has it's own voice without being blurred or confused for another. To me, that is writing mastery and I applaud Bardugo for it.
I loved each character for their pasts, flaws, and fierceness. No one is who they seem on the surface. Every one has or will overcome their fears and demons. I also really really REALLY loved the diverse cast of characters like Kaz's disabled body and how it did not affect how much of a badass he is, Inej's dark skin and her strength and fierceness, Jesper's attraction to men, and lastly Wylan's disability. I'm not saying what kind of disability because it's kind of a spoiler 😛 I loved how their characterization transcends their abilities as people. People are more than how they look and that's a huge attribute I took away from reading Six of Crows.
The writing itself is powerful, spellbinding, and immersive. I was captivated by the world that Bardugo expanded upon. I only read Shadow and Bone in her Grisha trilogy and that was years ago. I saw this expansion as completely new and riveting, and it actually has made me want to continue reading the Grisha trilogy. The world-building is just…it's magic. I love how she's taken folklore and spun it to her own will, creating a whirlwind of adventure.
Lastly, I love love LOVE the romantic relationships within this fantastical world. I just swoon from every single one. There are so many quote worthy lines in this book and it is just: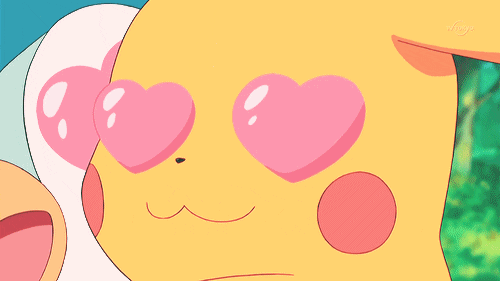 It has been weeks since I finished Six of Crows and I cannot stop thinking about it. It was bloody brilliant and I honestly cannot wait until Crooked Kingdom is shipped to me. It needs to get here like NOW. I highly recommend this read if you like fantasy, beautiful world-building, and a mixture of unlikely criminals who can be seen as heroes of their story.